If I could buy or build any style house in Boise, Idaho right now it would be a modern farmhouse. Of course, I would want it to have all of the modern amenities we've come to want and expect in our homes for convenience sake, but I would want it to have a nod back to simpler times.
There's something about being surrounded by the look and smell of old wood that reminds us of life uncomplicated. The pure simplicity encourages us to relax, have a seat and just take a breath. I imagine myself on a cold, rainy day sinking into a big, comfy chair with a throw blanket and a cup of tea, browsing through my pile of unread magazines…ahh.
Notice I didn't say anything about cows mooing or chickens clucking or anything grunting to be fed. I know some people like the idea of raising farm animals. But, I'm talking about the 'modern' farmhouse, where the only animal I have to feed is my spoiled Goldendoodle!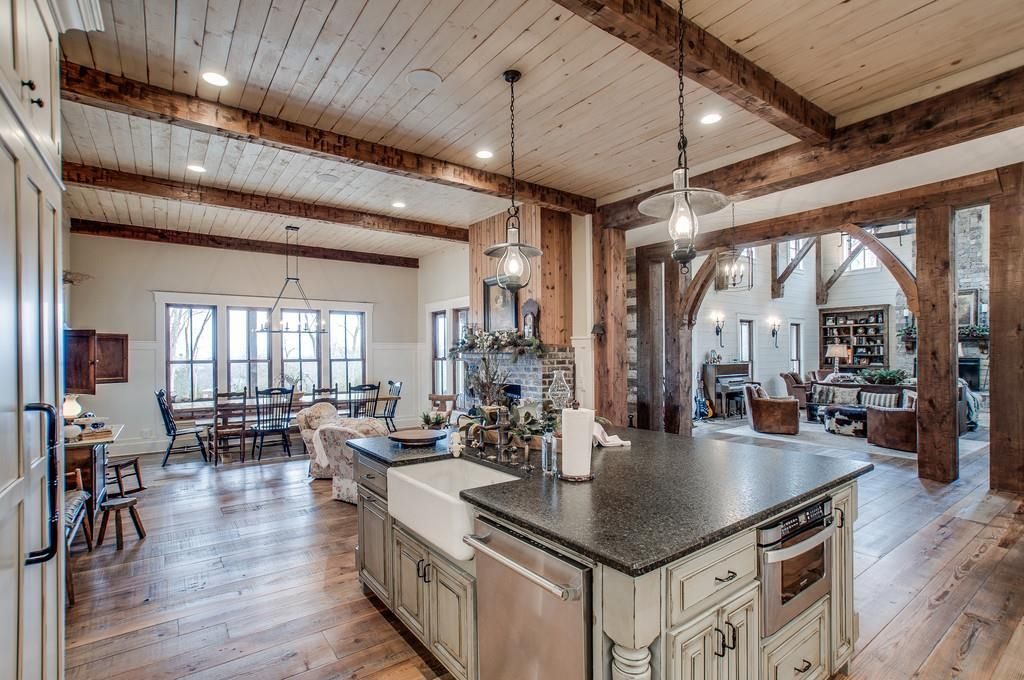 Anyway, all of this daydreaming was spurred on by my reading about country star Miley Cyrus' recent purchase of a house in Franklin, Tennessee. I took a look at the pics and video, and fell in love. It has all of the warmth of a farmhouse, but has a lot of modern touches. Oh, and the wraparound porch makes me swoon. It's also on a gorgeous piece of property, which makes it private enough to enjoy the enticing outdoor pool and hot tub any way you want to!
Take a look below, and daydream with me!
Whether you're in the market for a farmhouse or a contemporary dwelling, Templeton Real Estate Group should be your first call — 208.473.2203 or visit us via the web.
We are dedicated and experienced professionals who will find you your dream home. Our office is located in Bown Crossing in beautiful East Boise, but we work all over Boise and the Treasure Valley. Read what our clients say about us!
Come say hi, and let us show you around our great city and everything that makes it great — Boise River, Boise Greenbelt, and our beautiful Boise Foothills. Whether walking, hiking, jogging, biking, or just appreciating the views, these are Boise gems and treasures of our Valley.
By Bonnie Way Snider
Read More and Source:
https://www.zillow.com/blog/miley-cyrus-tennessee-220465/
Here are some East Boise links that may be of interest:
Boise Schools