Woo hoo, it's summer time and for Boiseans that means weekend trips to the mountains ? McCall and Sun Valley, or maybe longer getaways to faraway places! It's what you work so hard for all year ? your vacation time.
So, while you are away relaxing and enjoying yourself, the last thing you want to worry about are thieves scoping out your empty house. The U.S. Bureau of Justice Statistics has found that household burglary rates are highest in the summer.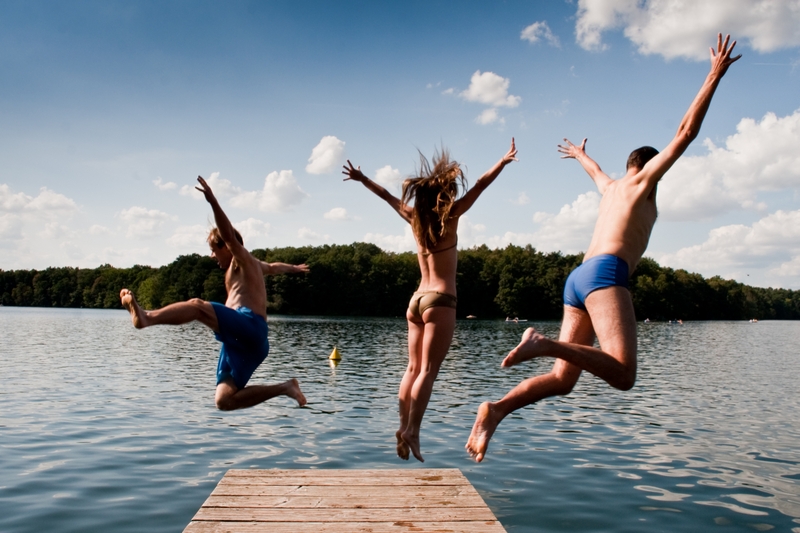 Avoid posting vacation photos to social media while you are away.
Share your fun after you get home.
You may also consider saving on electricity and safeguarding against other dangers that could be lurking while you are away.
The good news is that by following these easy tips, provided by Safety.com, you can enjoy yourself and leave your worries at home.
Tips to Keep Your House Protected While on Vacation:
1. Hold Your Mail
A huge pile of mail on the front doorstep, or envelopes pouring out your mail slot is an instant tip-off that no one's home. If you'll be gone for more than a few days, go to the post office (or you can arrange for this online) to place a hold on your mail. Put a hold on your daily paper, too. If you don't have the time or inclination, ask a trusted neighbor to collect the goods daily.
2. Create the Illusion of Someone Home
Beyond setting your lights on a timer, you can also set the television and radio on a timer to create the typical noise and flickering lights of an average family home at night. But wait, that's not all! Leave a car in the driveway. Arrange for someone to mow at least once a week (an unruly lawn is as bad as a pile of mail). If you normally leave toys outside, or keep a hose unrolled, or do anything that shows signs of a home being lived in, don't tidy up too much before you leave.
3. Mum's the Word
Never, ever announce your departure or vacation dates on social networks. Sharing settings are not foolproof and with new security updates it's always hard to tell what's public and what's private. Stay on the safe side, and don't mention your trip – until you're back, with tales to tell and photos to upload!
4. Trust a Friend
Give your vacation contact info and a spare key to at least one friend or neighbor. That way, they'll know how to contact you in case of emergency.
5. Advertise Your Security
Especially when you're away, it can be a great idea to advertise your security measures. If you're worried that alarm company signs will clue thieves in to how to break in, buy signs from a different company. Install fake security cameras (the kind that look authentic). Do whatever it takes to get across the message, "This is not the home you are looking for."
6. Unplug
Unplug all unnecessary appliances (except those on timers, of course) to protect your home from an electrical fire or power surge. This goes for the big stuff, like TVs, but also for your toaster, your coffee maker, and other small appliances.
7. Hide the Hide-a-Key
It's impossible to forget your key if you're not even home, so go ahead and take any hidden spare keys out of commission. Just don't forget to re-hide them when you return!
8. Keep Your Cool
Adjust the thermostat to save on electricity while you're gone. During the summer, set your air-conditioning to 85°. You can also lower the temperature on your water heater.
9. Safe-Keep Your Valuables
Lock up jewelry, the deed to your home, wills, and any other valuables or sensitive documents in a fire-proof safe. At the very least, keep them out of view.
10. Alert Your Alarm Company
Call your home security company to let them know you'll be away. Make sure all of the door and window alarms are set and working when you leave.
11. Install motion sensor lights
Install motion sensor lights on the perimeter of your home. Crime experts say that by simply tripping a light, a burglar may get scared off.
Video Tips to Keep Your Home Safe While on Summer (and Winter) Vacation:
Are you looking to buy or sell in Boise? Let us help you out! Call Templeton Real Estate Group @ 208.473.2203. We will work for you! We are a small yet highly skilled real estate team with decades of area expertise, service, property pricing, and negotiating. We are passionate about providing our clients with the best real estate experience available. Our office is located in East Boise's beautiful Bown Crossing, just steps to Boise's Greenbelt. You can learn more about the Templeton Real Estate Group by reading what our clients say about us, on Realtor.com or contact us today to schedule your complimentary and confidential consultation. We can also sell your house faster and for more using the latest marketing and our beautiful and complimentary in-house staging expertise!
By Bonnie Way Snider
Sources and Read More:
https://www.bjs.gov/index.cfm?ty=tp&tid=321
https://www.safety.com/10-ways-to-protect-your-home-while-youre-on-vacation/#gref