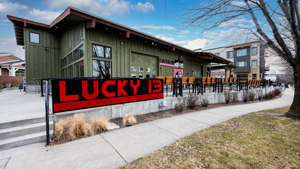 By Dawn Templeton
The Harris Ranch Neighborhood is a large neighborhood consisting of many smaller Harris Ranch communities located between the Boise River and the Boise Foothills in East Boise. It is located in the 83716 zip code area. It was originally a Ranch owned by the Harris family, hence the name Harris Ranch. Harris Ranch is located in what is also commonly referred to as the Barber Valley, the area between the Foothills and the Boise River. The Barber Valley is home to Harris Ranch and several other communities and is an area of Boise known for its natural beauty and direct access to outdoor recreation.
Original development and construction of Harris Ranch began in 2000 but was later halted because the Parkcenter BLVD bridge was not completed until 2009, which was a condition of building more than roughly 400 homes. The then depressed real estate market created a slow-growing community. By 2013 things were starting to warm up and as of 2022, Harris Ranch is booming with growth. The development plan for Harris Ranch plan includes more than 8,000 residences, new commercial buildings, new schools, and much more. As of 2022, the Harris Ranch community is still being developed.
Reason #1 to love Harris Ranch: Access to Nature
The proximity to outdoor recreation in Harris Ranch is unmatched. You can literally walk out your front or back door ( depending on where you are located) and be on the Boise Greenbelt, floating, paddling, or even fishing the Boise River. A plethora of parks are within walking distance and the Foothill trails are perfect for any level of mountain biker or hiker. Living in other parts of Ada County requires that you get in a car and drive to enjoy these amenities but the people of Harris Ranch get to enjoy them every day.
Reason #2 to love Harris Ranch: Top Schools
The Harris Ranch community offers access to some of Idaho's best-performing schools. Both private and public schools in the area are top ranking and sought after by parents for their children. Timberline High School is the designated high school for the Harris Ranch area and boasts top academic performances by its students. Also, another High School option in the area is the highly acclaimed private Riverstone International School. where parents send their children from all over the nation and world to attend. Learn more HERE.
Reason #3 to love Harris Ranch: A home for everyone
Harris Ranch provides many distinct neighborhoods offering housing types for all. From expansive luxury homes in the Harris North community to smaller low maintenance townhomes on The BLVD. Harris Ranch offers a variety of living options. Some neighborhoods offer pools and clubhouse locations with workout facilities such as Spring Creek and the Mill District. These two neighborhoods are the original and older areas of Harris Ranch so they also offer pressurized irrigation, lush mature landscape, and NO CID taxes unlike some of the newer areas of Harris Ranch.
Reason #4 to Love Harris Ranch: 10 minutes to Downtown Boise
Boise's Downtown is vibrant and cool with endless fun places to go and experience. Harris Ranch, being close to Downtown, but not too close offers the best of both worlds where you can live day to day with the beauty of natural surroundings but can jump in an Uber for a quick trip to enjoy a night out on the town among the bright city lights, and hustle and bustle of downtown. You could even take a leisurely bike ride during the day from Harris Ranch. Many Harris Ranch residents ride their bikes Downtown for work when weather permits.
Reason #5 Communities with pools and workout facilities
Harris Ranch is friendly to people of all ages. Within the community, there is something for everyone. Including multiple swimming pools to keep kids entertained during the summer months, to workout facilities within walking distance located in the Mill District, this workout facility is only available to the Spring Creek and Mill District residents. Some people want pools, some want work out facilities and other don't need either! Harris Ranch offers multiple options. The community facilities are maintained extremely well to ensure it feels like yours every time you walk in!
Reason #6 to Love Harris Ranch: 10 minutes to the Airport
If you love to travel, travel for work, or simply don't like commuting on the freeways, having the Boise Airport close to Harris Ranch is AMAZING! You can save a ton of time and the stress of traveling to the airport when it's just ten minutes away. Unlike the Idaho cities of Eagle, Star, and Middleton, Harris Ranch offers convenience when traveling to the airport. Now that airlines are offering many and more direct flights to popular destinations it makes it even better than before.
Reason #7 to Love Harris Ranch: 10 minutes to Lucky Peak Reservoir
Who doesn't love boating!? If you love being on the water, fishing, boating, wake surfing or skiing, having the westerly launch ramp at Lucky Peak just 10 minutes from Harris Ranch is a dream come true. And, with summers staying light until 10 pm it's easy to go after work on weekdays to avoid the crowds of the weekenders.
Reason #8 to Love Harris Ranch: 10 minutes to BSU
Many people who work at Boise State University enjoy the short commute from Harris Ranch. Likewise, the residents enjoy a short drive or even a bike ride along the greenbelt to go to BSU games and other entertainment events held at the arena or to attend classes.
Reason #9 to Love Harris Ranch: Locally Owned Eateries
Harris Ranch offers a local market. "the Harris Ranch Market", The Coffee Mill, Lucky 13 Pizza, The Stil, Lost Shack Sushi as well as the shops and restaurants of Bown Crossing and more. Because they are away from downtown, these places tend to be less crowded and easier to get into, meaning you can plan a date night the day of and get a seat without a reservation! Bike or walk to local restaurants, shops, and pubs to enjoy a happy hour with friends or a latte on the patio.
Reason #10 to Love Harris Ranch: Easy Access to the Freeway
Harris Ranch has built a community that offers a multitude of unique smaller neighborhoods, something for everyone! It is off the beaten path enough to be quiet and close to nature, but provides easy access to the freeway, airport, Downtown and more! Harris Ranch has enough amenities so that you never leave its radius if you don't want to! If you need to commute for work, want to spend the day shopping, or leave town for road trips, Harris Ranch provides easy access to two major freeway exits, Broadway Ave and Gowen Road.
As you can see there are multiple reasons why Harris Ranch is a sought-after community in Boise, Idaho. People who live here will tell you how much they love it! From the easy access to the River and Foothills for the outdoor enthusiast, to the easy commutes to important destinations, Harris Ranch offers a fabulous lifestyle. In addition, the kid-friendly parks, pools, and top-rated schools are a major draw, not to mention the walkability to eateries and markets. There is something for everyone in Harris Ranch. If you are interested in the Harris Ranch community contact us today to learn more. If you already live in Harris Ranch let us know why you love it in the comments section. We'd love to hear from you!!