Boise has always had a way of coming together to help those in need, and this week we see it happening again. With so much strife in our world, it is wonderful to see so many entities coming together — working together — for a common good to solve homelessness — to build New Pathway Community Housing.
Boise broke ground on 41-units September, 2017. Idaho Housing and Finance Association has donated $500,000 in HOME funds as well as assigning Low Income Tax Credits to the facility; Ada County has contributed $200,000 to support the social services, to be provided by Terry Reilly and CATCH; the City of Boise has donated $1M in general funds; Saint Alphonsus and St. Luke's Regional Medical Centers have provided grants of $250,000, and Boise City Ada County Housing Authority has assigned 40 Project Based Vouchers to New Path.
The building will be located on the site of the former Twin Dragon Chinese Restaurant, 2200 W Fairview, in Boise's West End. New Path will be close to transportation, retail, grocery stores, recreation, and a variety of social services.
Homelessness is a problem in every city, and while there are many great organizations that help, such as the Boise Rescue Mission which provides shelter to homeless, New Pathway is a different model based on a 'housing first' approach. It is targeted to the chronically homeless.
From the New Path website: The Housing First approach views housing as the foundation for life improvement and enables access to permanent housing without prerequisites or conditions beyond those of a typical renter.
There is a large and growing evidence base demonstrating that Housing First is an effective solution to homelessness. Consumers in a Housing First model access housing faster and are more likely to remain stably housed. Permanent supportive housing has been found to be cost efficient.
Providing access to housing generally results in cost savings for communities because housed people are less likely to use emergency services, including hospitals, jails, and emergency shelter, than those who are homeless. One study found an average cost savings on emergency services of $31,545 per person housed in a Housing First program over the course of two years. Another study showed that a Housing First program could cost up to $23,000 less per consumer per year than a shelter program.
Click Here to see KTVB TV news video with more info!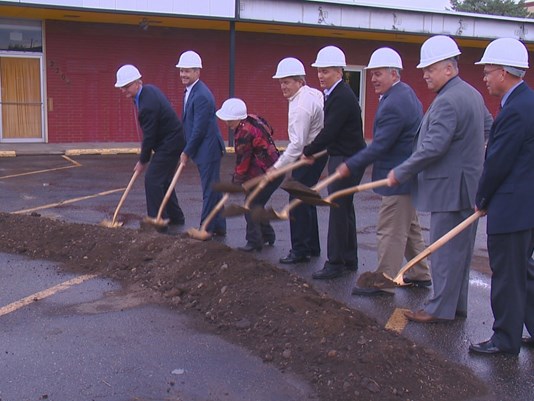 Templeton Real Estate Group wishes all involved congratulations and much success!
By Bonnie Way Snider
Sources and Read More:
http://www.ktvb.com/news/local/ground-broken-in-boise-for-housing-complex-for-chronically-homeless/477395981