We recently read a blog on Realtor.com that struck a chord with us. The blog was about rookie mistakes that keep people from selling their homes. Believe it or not, even In Boise's hot real estate market, inexperienced sellers can make mistakes that will cost them in the end.
What are we talking about? Well, when we say that you should interview real estate agents before you hire them, there's a reason. If you, the seller, do your due diligence and hire a realtor who is experienced and understands your marketplace, you should trust that they will know how to price your house to sell quickly and for the most it will sell for. That doesn't mean that you shouldn't ask questions or have your own opinions. You should. And, you should expect your agent to be able to answer those questions and entertain your opinions to your satisfaction and defend their reasoning.
We recently (and gratefully) had a client who insisted on listing their house above our recommended price. The house had been listed with two previous agents for the same amount — and never sold. This house sat on the market — a very hot market — for well above the time that other homes in East Boise had been active. We did eventually sell it, once the seller agreed to lower it to the price we had suggested. Moral of the story? Hire a great and experienced agent and trust them to do the best for you!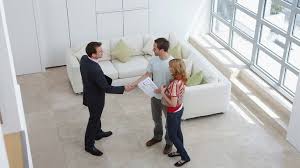 The good news? Mistakes can be avoided and we think the following are great tips and want to share what Daniel Bortz, a Realtor in Maryland, Virginia, and Washington, DC (who's written for Money magazine, Entrepreneur magazine, CNNMoney, etc.) wrote for Realtor.com:
Rookie mistake No. 1: Overpricing your home
All sellers want to get top dollar for their house. Unfortunately, says Julie McDonough, a real estate agent in Southern California, "many people overestimate the value of their home." For example, she says, "if a neighbor sells their house for $400,000, you might automatically assume that your house is worth at least that much money, but that's not necessarily the case.
Price is typically the reason why a house doesn't sell," says Irvine, CA, real estate agent Benny Kang. And the last thing you want to do is list too high right from the start, because it could cause your house to sit on the market—which might require you to make a serious price reduction in order to sell it. "If a home is on the market for more than four weeks, prospective buyers are going to assume that there is something wrong with it," says Kang.
Your best approach: Listen to your agent's listing price recommendation, and try not to get too emotional if your agent's suggestion isn't as high as you'd hoped.
Rookie mistake No. 2: Not budging on price
Even if the price is right, you might need to be flexible—especially if you're in a buyer's market. So, if you receive an offer that's below list price, you should at least consider making a counteroffer. After all, receiving $5,000 or $10,000 less for your house than what you wanted is a small concession in the long term.
Rookie mistake No. 3: Doing a lousy job of cleaning
Let's make this clear: Your home needs to be spotless. That might mean hiring a professional cleaner to do a deep and thorough cleaning of the entire place. You might want to consider renting a storage locker to make the process of cleaning out the garage, closets, and attic less onerous. But it will likely be worth it, because clutter distract buyers in a big way.
Bonus: A clean house will also enable you to take great photographs for your listing (see our next point).
Rookie mistake No. 4: Using crummy photographs
Unless you're an artist with the camera, you'll want to hire a professional photographer to take pictures of the house, because nearly half of home buyers start their search online, a recent survey by the National Association of Realtors® found. "You can write a beautiful description, but people aren't initially focusing on the description," says Philadelphia real estate agent Patrick Conway. "They're looking at the pictures."
Rookie mistake No. 5: Leaving religious or political belongings in plain sight
"You never know what type of buyer is going to look at your house," says McDonough, so put away all personal belongings—specifically, religious or political items, which can be awfully polarizing. "You don't want anything that's going to distract buyers."
Rookie mistake No. 6: Lurking around at your own open house
This is a huge mistake for several reasons. "If the buyer knows that the seller is there, they might feel uncomfortable asking the listing agent honest questions about the home," says Kang. Buyers might also feel like they're intruding if you're present, which is kind of crazy. "People like to open closet doors and look closely at the home without someone hovering over their shoulder," says Conway.
Rookie mistake No. 7: Making it difficult for agents to show your home
When selling your house, "be prepared for little privacy," says Kang. Translation: You'll need to be flexible when buyers ask to see your home on short notice. To make it easy for buyer's agents to show the property while you're away (see No. 6), let your agent install a lockbox with keys to the house, advises Conway.
Rookie mistake No. 8: Leaving pets at home during showings
Some people are simply scared of pets, (yes, even your cute little pug), or they might have allergies that will make them want to steer clear. So don't just crate your dog or cat during showings; instead, take them with you or drop them off with a neighbor while buyers are viewing the house. And because pets, like humans, tend to accumulate lots of stuff—leashes, collars, toys, water bowls, and the like—make sure you stow their paraphernalia in a cupboard or closet. And do a quick vacuum of pet hair before you go!
Speaking of pets, sometimes they smell, as do other things — use the tips in this video to help the appeal of your home to potential buyers!
We love our clients, and we always strive to work our hardest and do our best to ensure their satisfaction. In fact, we want every client we work for to say that selling or buying a home with us was the best experience for them. We want to do such a great job that our clients would never consider hiring anybody else except us if they were in need of real estate services in the future!!
If you are thinking about selling or buying in Boise, call Templeton Real Estate Group—208.473.2203 or via the web today. We offer a free and confidential consultation. And, if you choose to list with us, we offer a complimentary staging service that, combined with our marketing expertise, will sell your house for more. We are TOP BOISE REAL ESTATE agents who know Boise real estate.
By Bonnie Way Snider
Read More and Source:
http://www.realtor.com/advice/sell/mistakes-that-keep-people-from-selling-their-home/